The GOALS  pilot was the combined effort of state staff, community partners, program participants, and employers working together toward a common goal — to help eligible Kansans receiving food assistance get on a path to successful careers that pay living wages, offer advancement opportunities, and enhance their sense of value to themselves, their families, and communities.
Ruth Tipton
Assistant Director of SNAP E&T and Special Projects
Launched
January 25, 2016
The Kansas Department for Children and Families (DCF) launched the GOALS pilot  on January 25, 2016, in 36 Kansas counties across two urban and two rural areas and concluded services on March 31, 2019. DCF enrolled 4,167 individuals in the pilot program during the 24-month intake phase, surpassing the original goal of 3,890 and attracting national attention for messaging and enrollment success.
GOALS Features
→ Individualized, strengths-based approach to case management
→ Mental health and substance use disorder services
→ Short-term, job-driven career pathways
→ Post-employment support
→ A collective impact approach to collaboration.
GOALS is a program that lifts people up. It's a program that focuses on a person's self-determination.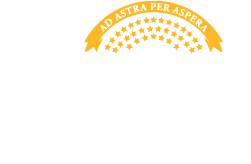 Funding provided by the United States Department of Agriculture (USDA). The GOALS program is administered through the Kansas Department for Children and Families (DCF). The USDA and DCF are equal opportunity employers and providers.