Individual and Community Stories
Select a name below to see how participating in GOALS has affected the lives of people on food assistance, or click here to see stories about GOALS in specific communities.
Amanda

About Amanda

When Amanda came to us in July she was already working part-time at a local restaurant. Unfortunately, the position did not offer enough hours for her to make ends meet. Hoping to find a new opportunity, she decided to give the GOALS program a try. Upon completing random assignment, Amanda's Career Navigator quickly referred her to our Partners 4 Success (P4S) class to get her started on employment readiness skills. During the class, Amanda had the opportunity to pick out interview clothing form the local Hope Closet. She was also able to complete some practice interviews and get feedback and suggestions from local employers. Amanda graduated P4S in August with a Work Ready Certificate, a professional resume, and a more positive attitude toward her job search.
Just days after completing the class, Amanda interviewed for and was offered a job at two companies she had submitted applications to during P4S. She decided to accept both positions and started working in September. At her main job, she works full-time and is eligible for the company's benefit package. She works part-time at her second job, and has reported enjoying both places of employment and the people she works with. She now earns enough to not only meet her needs, but she even has extra to put aside and start working toward the financial goals she has set for herself. GOALS continues to check-in and provide support during her 90-day retention period to help ensure smooth transition.

Dallas

About Dallas

Dallas was connected with GOALS via our community partner Gail at Substance Abuse Center of Kansas (SACK). Dallas had a criminal background, suffered from drug addiction, and has a lack of work history, but in working together with GOALS and SACK staff, he was able to obtain regular employment, begin renting his own apartment, and create the stability necessary for success. At a most recent check-in, Dallas reports that he continue to stay drug clean while working well in his new job.

Brittany

About Brittany

When Brittany entered the program in March, 2017 she had recently moved to the area from out of state.  Shortly after her move, her living arrangements did not work out, so she and her husband found themselves homeless and without jobs. Brittany's Career Navigator immediately referred her to a partnering agency that offered a housing assistance program. With their help, Brittany was able to move into an apartment and get utilities turned on. The Career Navigator also helped Brittany set up a professional email account and acquire a cell phone. Through the GOALS program and partnering job-readiness programs, Brittany got help preparing, building a professional resume, and she attended a mock interview session where she had the opportunity to get feedback from local employers. She was also able to pick out some new interview clothing from the Hope Closet.

Brittany faced many roadblocks but she has conquered every single one of them and is now successfully employed full time and receiving retention services. Brittany has expressed gratitude for the GOALS program and the services she has received. The Southwest GO Team is so proud of Brittany and her accomplishments!

Amy

About Amy

Amy came to GOALS in the spring of 2017. Amy had been enrolled in intensive outpatient when GOALS connected her with Substance Abuse Center of Kansas (SACK) for additional resources. Amy has a criminal background and a drug problem that started when she was 19 years old, but she was determined to get clean and get on a career path. Once she successfully completed intensive out-patient treatment, she continued to be engaged in meetings and got a job she reports loving. She was even able to purchase a vehicle and was awarded top production at work. To top it all off, at her most recent check-in, she reported being seven months drug clean.

Jeremy

About Jeremy

After moving from another state with hopes of finding a better opportunity, Jeremy found himself down on his luck.  His living arrangements were not as stable as he had wanted, and he was struggling with keeping a roof over his head. He was also finding it difficult to gain employment.  Jeremy entered the GOALS program in June of 2017, and his Career Navigator immediately referred him to the housing assistance programs offered in the area. He also got a part-time job working at a local restaurant while he continued to work with the GOALS program. He attended a soft skills class where he received feedback from the Employer Liaison and help developing a professional resume geared more toward his interests.

Jeremy is now employed full-time, receiving a self-sufficient wage, earning benefits, and has a stable home. GOALS was also able to help with transportation and EMT re-certification, and our Employer Liaison will provide retention services for 90-days to help Jeremy sustain his hard-earned stability and success.

Another perspective!

About Another perspective!

This is a perspective of a community center staff person who made a GOALS referral. We always appreciate it when people share, unsolicited, their perspectives on GOALS!

Probably last November I had a young man come into my office.   He had been coming into our Oaklawn Community Center daily and I had been gradually getting to know him over the few weeks prior. When he came into my office that day he was in poor spirits as he had been all the other days I had seen him. He told me he was living with his mother because he didn't have a choice, he hadn't worked in quite some time and he struggled to hold down a job when he did get one.   Because of the fact he hadn't had steady income he also had no transportation so he was foot or had to find someone's car to borrow to job search. In talking to this gentleman I was somewhat overwhelmed by his barriers which extended even beyond what I have listed.

Of course I immediately thought of GOALS and told him about your program and asked if he would like to be referred in.  I can still see him sitting in my office that day and he said "I'd be willing to give that a try". He came back to visit the next week and shared that he had been in for his first appointment, and there was a small smile when he said it. A few weeks later he stopped being a regular every day person at our center and I wondered what happened.  I found out the answer a few weeks ago when he came walking into our building,  his clothes were the same as they had been in the past with holes in them, but there was a big smile on his face, he was happy, and he stood straighter.  He immediately started sharing that he had been too busy to come in to our building because he was in the Bridges program (I'm still not quite sure what this is, however whatever it is it must be amazing). His level of confidence was something I had never seen in the past.  He shared what he had been doing but something that must have stood out to him is, in the class they had told him he could walk into places he was interested in working and inquire if there were job openings, and he said that is exactly what he had been doing after class (I don't know what you guys did to this guy but the transformation in self-esteem is amazing).  The frosting on the cake to our customer though was he received a suit.  He said he had never owned a suit in his life and the smile on his face when he told me about it was huge.  He was so proud.

A few days after he came in to tell about the suit, he came back with pictures of himself in his suit to show it off. He told me how much he appreciated me putting him into your program, I am passing this along because all I did was refer him. You guys are absolutely making a difference in people's lives and I know we don't hear it enough in our line of work, so I wanted to pass along our customer's thanks.

Demetrius

About Demetrius

Demetrius came into the GOALS program in June, 2017.  Demetrius shared that he was homeless and living out of his car.  He demonstrated he had valuable working skills and abilities as well as a steady work history, however he struggled with finding and sustaining employment due to a long history of mental health challenges, a criminal record, and the lack of an adequate support system.  GOALS helped him create his resume, strengthen his soft skills, and identify and prepare for job opportunities.  GOALS staff also connected Demetrius to mental health treatment funded through the pilot.  Within about a month, the GOALS Employer Liaison found a commercial cleaning company willing to hire him full-time on the spot working in janitorial services at a local community college.  Demetrius's placement was considered an emergency placement due to his current living situation, however, the success of locating an employer that was willing to hire him on the spot will prove much success in his future endeavors.  Staff will continue to work with Demetrius to develop and work towards his goals for stability, self-sufficiency, and success.

Roy

About Roy

Roy came into the program in the winter of 2o18, having only the earned money by collecting cans he found to sell for recycle for the last five years.  Roy had been very successful prior to this as a construction equipment operator, but in the midst of moving from one place to the other Roy lost his identity and had not found a means to acquire his ID.  Working through the GOALS program, we were able to send a request for his birth certificate, and eventually work to get a State ID.  All the while, Roy has been attending our Bridges class, sharpening up on the day to day soft skills needed for working with an employer.  Roy has done great with the class, continues to learn, and even meet with potential employers through mock interviews.  Roy met with an employer in the class that liked him so much that he has agreed to hire Roy when he completes the class!

Rebecca

About Rebecca

Rebecca came to GOALS with many transferable working skills and the motivation to get back into the workforce after battling physical health challenges. Rebecca has struggled with finding her career passion even though she has over 10+ years in manufacturing, data analyst, supervision, and management work experience.  Rebecca came to GOALS with a Bachelor's degree, however, she wanted more opportunity and a new direction.  GOALS helped Rebecca realize her true career interest — simply helping others.  She is a true helping professional that sets high expectations for herself.  Since becoming a part of GOALS, Rebecca is now in the process of becoming a certified substitute teacher and will start CNA courses at a local community college in October. She is also enrolled full-time taking 16 credit hours to pursue her dream in nursing and is on a path to a new career and self-sufficiency.

Kenneth

About Kenneth

Kenneth came to GOALS in the winter of 2017. His career navigator will always remember his first appointment as he reported he had walked two and a half hours to get to the meeting.  She worked with him to tap into his strengths in order to overcome barriers to employment. They worked together to find resources to meet his needs in preparation for employment. After creating a resume, she worked side by side with Kenneth to submit online job applications. She worked with him to apply, complete the required documentation, and prepare him for an interview. With just a little help getting back on track, Kenneth was hired permanently at a local company and is on the path to success.

GOALS partners with Labette Community College

About GOALS partners with Labette Community College

Recently the GOALS team partnered with Labette Community College's workforce education and career training program, and through that relationship a total of ten GOALS participates have received a certificate of completion for the Introduction to Manufacturing class!  The Introduction to Manufacturing is a very basic course designed to introduce individuals to the manufacturing community and the details held within. After completion of this course, students are able to demonstrate competency in reading and interpreting basic blueprints, drafting, OSHA, shop safety, and basic workplace math. Shop safety is also a very important component of this course. Students are introduced to procedures, standards, and general industry safety that are covered within OSHA. After successful completion of this course, students receive their OSHA 10 certificate from KDOL.

Preston

"I have really learned a lot from doing the GOALS Program. It has taught me how to deal with pressure situations and how to handle problems correctly. I would recommend the GOALS Program for anyone. The people are very fantastic."

Preston was an active Job Seeker that followed all of his career navigator's recommendations. He participated in Workforce and Essential Skills Training through BETA, obtained his completion certificate. Among the skills he obtained was CPR/First Aid certification which came handy a couple days later as he assisted someone in an emergency situation where he delivered a baby. Preston participated in Bridges to enhance his employability skills, graduated. During his participation in GOALS, he created a resume, prepared for employment interviews, and worked side by side in application process with his Career Navigator and Employer Liaison. They all worked together to connect and prepare him to apply and interview with at a local corporation where he was promptly hired!

"I have really learned a lot from doing the GOALS Program. It has taught me how to deal with pressure situations and how to handle problems correctly. I would recommend the GOALS Program for anyone. The people are very fantastic." Preston, 2017

Fred

About Fred

Fred came to the GOALS program ready to turn his life around. He was 52 years old, homeless, and had just been released from prison. He had spent more of his adult life in prison than out, and didn't have much of a work history.  After completing our initial assessments, his Career Navigator helped him get in touch with agencies such as the Salvation Army, Catholic Charities, and Compass Behavioral Health. Fred managed to land a part-time, temporary job through the holiday season and even made it on the front page of our local newspaper. While going to an AA meeting, he found a man that rents out rooms in his house to recovering addicts. With the money he had earned working his temporary job, he was able to pay for a room for a couple months. No longer homeless, Fred felt more stable, more hopeful, and set out on his permanent job search with a new attitude. A few months in he got a call from one of the beef plants here in town asking if he could come in that day for an interview. Fred left the interview feeling confident. Then, right after lunch, the other beef plant called him for an interview and set it for the following week! Fred started working on January 17th. He is earning a livable wage, benefits, and is working on finding his own place. He says that so far, the job is going well and he expressed gratitude for the GOALS program and all other agencies he worked with to help him get on his feet.

Michael

About Michael

Hear from Michael about his journey and the power of strong community partnerships.

Lionila

About Lionila

Lionila was randomly assigned to GOALS in May, 2017. She had been unemployed for two years while she provided care for her family. She was now ready to re-enter the work force and contribute to her household financially. Lionila completed some interest and skills assessments and worked closely with her Career Navigator to build a professional resume. She worked with partnering agencies for additional employment readiness services. In August, Lionila noticed that her old position had come open. Knowing it was a job that she loved to do, her Career Navigator quickly got to work helping Lionila write a letter to the establishment asking to be rehired. Her former employer remembered what a dedicated worker Lionila was, and a few days later offered her the old job back.  Lionila is receiving retention services, and reports that the job is going great and she is glad to be back doing what she loves to do!

Lizzette

" About Lizzette"

Lizzette had not been working for the past 7 months and was concerned with not being able to support herself and her children. In July 2016 Lizzette was introduced to GOALS.  She completed some assessments to help her determine what her interests were.  We helped her build a professional resume and fill out applications for positions that matched her interests.  With the help of the GOALS team, she became employed on January 3rd, 2017 as a Human Service Assistant working full-time and earning a livable wage.  She landed a job where she knew she could be happy and gain new work experience. Her 90 days of retention services will start in February.  Lizzette has mentioned that so far everything is going well and it's one of the best things that could have happened to her.

Waheed's Journey

About Waheed's Journey

Waheed came to GOALS in 2017, after already overcoming multiple challenges such as being homeless in high school. He had been living in a shelter in Manhattan, but when they reached capacity, he was referred to Topeka. He walked to Topeka in a day, applied for Food Assistance, and saw a flyer about GOALS. At first, he avoided contact and barely talked, but he blossomed in the GOALS-funded Washburn Tech Partners 4 Success (P4S) class. The GOALS team found a donated bike to help with transportation, and the P4S instructor even taught him how to ride the bike. As he began to flourish, he passed every GED test except math, allowing him to join the AOK program. Now he is in a welding program, rooming with another P4S student, and working at Dillons. His math teacher observed that he has grown so much, he is now even a mentor to another student.  The GOALS team and their community partners agreed that seeing his transformation has been an amazing experience and they can't wait to see where he goes next. For more on Waheed's journey and other P4S graduates, click on this link to read an article from the Topeka Capitol Journal "'I've grown a lot:' Five graduate Washburn Tech and DCF career training program."

Anisette

About Anisette

When Anisette entered GOALS in May, 2017, she was excited for the opportunities. She came to us recently unemployed and ready to find something new. Anisette already had a resume written upon entering the program, so right away, she began submitting applications hoping to find employment quickly. She had several interviews that felt promising but ended up falling through. Throughout her job search, Anisette maintained a positive, professional attitude and GOALS supported her efforts by assisting with funds for transportation assistance and work clothing. In July, she interviewed for a position at a local optometrist's office. Soon after, she was offered a position to start working in August. Anisette has been in retention services with the Employer Liaison, and says that she is doing well in her job. With a little support, Anisette on a path to a new opportunity.

Ronnie

About Ronnie

This is the story of Ronnie, in his own words: My name is Ronnie and I am in the GOALS program at the Department for Children and Families.  The program is designed to build and accentuate a person's qualifying skills and tools to successfully enter the workplace. Before detailing the particulars of this program, it would not be fair to not speak briefly about my journey which eventually lead me to this remarkable program and the people associated with it.

In 1981, I found myself heading to prison for life (life sentence for first degree murder conviction). The unfortunate circumstances surrounding my eventual incarceration was the result of a wrongful conviction for the crime of murder. I served more than 30 years before I received the blessing and grace of freedom. The blessing which lead to my freedom came by way of Washburn University, a class for wrongful convictions was being conducted. Rebecca Woodman was the law Professor and Ron Sylvester was the Wichita Eagle journalist responsible for bringing light to my case.  Because of their tireless and hard work, I was eventually able to receive the grace of freedom.

In August of 2017, while waiting to catch a bus at Wichita transit center, I was told about the existence of the GOALS program.  The best decision I made after being freed was contacting the program and becoming a participant.  The counselors involved with this program makes it their zealous journey to help, assist, and enhance a person's life. The program instills tools from grammar to appearance while developing other areas in a person's life to give each person self-esteem and purpose.

I successfully completed the BRIDGES class. This class instills tools from grammar to appearance while developing other areas in a person's life to give each person self-esteem and purpose.  It has been and still is my experience that the GOALS program represented and validated itself to be a program that exercises every available option, to allow a person the opportunity to reach his\her goal.  The program places emphasis on self-empowerment.  Specifically, The GOALS program will not close its doors to a person with a not so bright background, handicap, disability, or mental deficiency.  In fact, when a person makes the choice to better themselves the GOALS program provides the avenues to reach that goal.  Participation is required and the personnel connected to this program makes sure that a person is pointed in the right direction and always with a positive push.   I cannot stress enough about the importance of making sure that the funding is available to keep this program functional.

As a participant in the GOALS program there was never a time or situation where I was unable to move forward.  The program practices a practical approach while assisting persons to reach their goals.  Patience is the first virtue a person will experience when being a member of the GOALS program.  The second virtue is empathy, each counselor practices empathy towards an individual's struggle or obstacles blocking a path. Finally, the third virtue experienced is that of compassion.  Each counselor relies upon their inner strength, knowledge and expertise to place persons in the right situation to succeed.  The program is, in my opinion a cornerstone in society that provides hope and positive results.  I was introduced to the existence of this program via a former participant who gave strong positive review, which caused me to become a participant.

Now before I close my comments, it must be stressed that the GOALS program is not a hand out it is " a hand up".   Make no mistake a person will earn what they get and a person will be required to put forth the effort and not half an effort.  The program does not coddle nor does it enable, it creates, inspires, and stimulates what we already had and just did not know how to use it.  I am still in the GOALS program and I am honored to be a participant.  Provide me with a stage and the opportunity and when I am finished, I guarantee that those of you desiring to reach your goals, and succeed, will with honor participate in the GOALS program.  Come join us and find success.

Jeffrey

About Jeffrey

Jeffrey was randomly assigned to GOALS in January, 2017.  He had been out of the workforce for more than 18 months while he was the primary care provider for his mother. Jeffrey came to GOALS needing a driver's license among other, diverse employment roadblocks. He was open to the recommendations of his Career Navigator and agreed to participate in the Bridges class to help him brush up on his employment skills.  In Bridges, Jeffrey had the opportunity to participate in mock interviews, create a resume, and submit job applications. After graduating Bridges and completed an online job application with a federally renown evaluation company, he was hired as a surveyor.

"It was amazing to see Jeffrey open-up during the five weeks of class as he became more certain and confident.  He has been able to overcome any roadblocks that have come along the way," said his Career Navigator Aida A.  "I recently had the opportunity to briefly touch base with him during the last retention dinner at Episcopal Social Services. He shared he no longer has any pending legal issues, he has an active driver license, and has made significant progress." Jeffrey has now successfully completed 90 days of retention and we wish him the best!

Dianna

About Dianna

Dianna was referred to GOALS in the South Central region by eligibility staff after being determined ineligible for TANF, transportation assistance, and child care. When her Career Navigator first met with Dianna, she was in tears and expressed that she was trying to better herself but was dealing with many issues. Her Career Navigator worked with her to help her get stabilized and explore training and employment opportunities.  She was the first student in the GOALS program authorized for the Wichita Area Technical College short-term training for sheet metal assembly.   GOALS provided additional support with transportation assistance and child care while she was in class. Dianna successfully completed her training for Assembly Mechanic and has been offered a position at a large, local aeronautics company. This is full time employment with benefits at over $14 an hour! Everyone at GOALS is so proud of Dianna and wishes her the best on her career path!

Dan

About Dan

When Daniel's wife was diagnosed with cancer and he lost his job because of budget cuts, his family lost their home.  They were forced to live separately, Daniel at one homeless shelter and his wife and kids in another. Daniel stated that he never thought he would be homeless for six months.  After enrolling in GOALS, he attended the Brides class and graduated.  Less than a month later, Daniel found full-time employment and loves his new job.  Daniel's long-term goal was for his family to be together under the same roof and to have a vehicle. During retention, with some assistance from GOALS for moving expenses, Daniel found a place to live and now is family will be together!

Maricela

About Maricela

Maricela was randomly assigned to GOALS in January 2018.  She was very nervous during her first appointment and reported that she had gotten lost on her way to Wichita DCF and was unsure if she would make it to future appointments.  She did not know how to read and write, but showed a willingness to learn.  She and her Career Navigator worked on a plan to continue to attend her GOALS appointments, create a resume, and prepare for job interviews.

Maricela's Career Navigator referred her to Dress for Success where she obtained the interview outfit (see image). Maricela attended the GOALS in-house interview skills session and made use of supportive services for additional interview clothing and comfortable interview shoes.  The GOALS Employer Liaison helped connect Maricela with a position at a local company looking for a "superstar".  Maricela interviewed in April, and while attending an Understanding Credit session hosted by the GOALS program, she received a call from HR offering her employment. At the end of the call Ms. Maricela started crying and said "I have been waiting for this for a long time and I'm very thankful for GOALS assistance."  The GOALS program commends Maricela for taking a risk, getting out of her comfort zone, and reaching her employment goals.

Update on Maricela from her employer:

"Good morning!  Happy Friday!  Just wanted to share some good news to wrap up your week.  Maricela came to [our company] with no manufacturing background and was recruited in at the most basic wage.  She has been here two months and just received a promotion to a simple machine operator a $1.25 raise.  She has done a wonderful job hitting the ground running with her initiative and willingness to learn.  Success! Have a great weekend."

Katherine

"Katherine's Story"

Katherine worked in the home health field for over 16 years. She thought that, with her experience, she would be able to find a new job in no time.  A year later, though, she was still unemployed. After enrolling in the GOALS program in March, Katherine and her GOALS Career Navigator got to work right away, completing assessments, building her resume, and freshening up her interview skills. Katherine also graduated from the first ever Partners 4 Success class, funded through GOALS, in the Southwest region. With a new outlook on life, she set out determined to become employed and started submitting applications.  Shortly after graduating from the class, and with a lot of hard work on her part, she was offered a job as an Event Specialist. She is now earning a livable wage and has an opportunity to advance in the company. Katherine is very thankful for the GOALS program and has even offered to come back and speak to future Partners 4 Success students. Her employer is pleased with her work and is considering making her a lead person. Her retention services with the GOALS Employer Liaison began in October, and she and states that her job is going wonderfully. Great job, Katherine!

Ruth

"Ruth's Story"

Ruth had been living for the past six years on just her social security income, which was proving not to be enough.  She realized that she would need to seek employment in order to supplement her income.  Ruth was introduced to the GOALS program in June, and she knew that the program would help her find just the right the job.  Her Career Navigator helped her complete assessments, work on interview skills and create a resume.  Ruth thought that she would love to work part-time at a craft store because she loved to sew and do crafts.  The Employer Liaison and Career Navigator set out to help her apply for positions. Unfortunately finding employment at craft stores was proving to be very difficult, as none of them were hiring.  Ruth did not get discouraged, instead she decided to participate in the very first Partners 4 Success program in Southwest Kansas, funded by GOALS. Ruth graduated from that class with a whole new lookout and quickly found part-time employment.  Ruth is working approximately 20 hours a week, which she says is perfect for her. She is earning over $10 an hour, a good supplement to her social security income.  Ruth says she loves her job because she gets to interact with customers, and her supervisor says she is very impressed with Ruth. She is currently receiving retention services from the Employer Liaison to help with the transition.

Alicia

"Alicia's Story"

Alicia is a single mother to two teenagers. Before enrolling in GOALS, she had just recently moved from a big city to southwest Kansas.  Alicia knew that in order to care for her children, she would need to find a career that paid a living wage, and decided that GOALS would be just the program to support her.  Alicia's heart was in the medical field, and she had already earned her CNA/CMA certifications, so she was already well on her way to her career.  Alicia completed her resume and assessments with the help and guidance of her Career Navigator, and is now employed full-time, as a Procedure Technician.  Alicia is earning over $11 an hour, with health insurance and paid time off, in a field that she loves. She has been in touch with an Employer Liaison and is currently receiving retention services to help ensure a stable transition. Congrats Alicia!

Cassie

"Cassie's Story"

After being incarcerated for over 20 years, Cassie found himself living at the local homeless shelter in Independence.  He came to the Independence DCF office to apply for food assistance in February, 2016 was approved, and immediately referred and randomly assigned to the GOALS program.  After meeting with his personal career navigator and assessing his skills and interests, they both agreed it would benefit Cassie to attend and complete the Fort Scott Community College Commercial Truck Driving program to attain a Commercial Driving License (CDL) and driving experience.  He obtained his CDL, and with a lot of hard work, in May, Cassie became employed making well over living wage!

Jessika

About Jessika

Jessika was randomly assigned to the GOALS program in May. She is a single mom who had just moved back to Dodge City and was struggling to find a job so that she could support herself and her family. She was already working part time but only making minimum wage and working 15 hours per week.  After completing some interest and skills assessments and polishing up her resume, Jessika became employed in a field of interest in June making a living wage. She is taking college classes so she currently is working part-time and will be going full-time in August. She has completed three weekly retention visits and says that so far everything is going well. Her 90 day retention will end in September and she wants everyone to know how grateful she is for the GOALS program and everyone who helped her. Great job, Jessika!

Lorelei

About Lorelei

Lorelei was randomly assigned to the GOALS program in the southwest region in February, 2016.  She had spent the last eight years working as a special education paraprofessional.  She enjoyed her job, but it just didn't pay enough to support her family. When school was out of session in the summer, Lorelei found herself struggling to make ends meet, and was forced to find multiple part time jobs just to get by. With the help of her Career Navigator, Lorelei completed assessments, polished up her resume, and worked on her interviewing skills. In April, 2016, Lorelei became employed at a local hospital.  She is now working full-time at a living wage with benefits such as, paid vacation and sick leave. She also an opportunity to advance within the company and is planning on taking classes to become a Surgical Assistant/Technician, for which the which the hospital will pay.  She has received her full 90 days of retention, and her case has now closed and is deemed a success. Lorelei is very appreciative of the help she received from the GOALS program.

Roman

"Roman's Story"

After being incarcerated for six-and-a-half years, Roman came into the local  southwest Kansas DCF office to apply for food assistance. He was approved and immediately referred to and randomly assigned to GOALS program. Prior to release, he knew looking for employment would be a challenge with his criminal record, so he took advantage of  work experience opportunities in prison such as dog training, kitchen, and construction work. With the help of his career navigator, Roman completed assessments, created a resume, and attended a mock interview session.  Roman's hard work and determination led him to full time employment as a carpenter. The GOALS program helped him purchase clothing for work, and his Employer Liaison keeps in contact to help ensure a smooth transition.

Eric

"Eric's Story"

Eric enrolled in the GOALS program after becoming unemployed. Eric had worked as a saw operator for two years in manufacturing & left the company he was with as he believed he had a better opportunity financially with a new job. The new job fell through possibly due to his past criminal history as a convicted felon.  Eric completed assessments in GOALS and showed that he has number of manufacturing skills including forklift. Eric applied for a temporary placement position & was offered employment working 40 hours per week. If Eric works his 90 days with no issues/missed days, it is likely he will be hired on full time. GOALS has assisted Eric with funds for steel toe boots as well as with a a bicycle as a back-up plan in the chance his van fails him to get to work. He was very grateful for the GOALS program & expressed much appreciation.

Duane

"Duane's Story"

The GOALS Employer Liaison for the South Central region saw a need and got creative. He worked with community partners and other DCF staff to match refurbished bicycles and locks with those in need of immediate transportation and, in some cases, flexibility for various shifts. One proud recipient of a bicycle was Duane. Soon after Duane enrolled in the pilot, the Wichita team worked together to quickly connect him with local community resources to meet his immediate needs, help him create a resume, and provide one of the refurbished bicycles and locks.  Duane called six days later to report he had found full-time employment!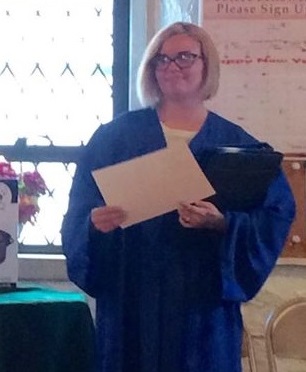 Eagle's Nest, Bridges, and GOALS collaboration in Winfield, Kansas
"I'd given up and didn't want to try anymore…Because of this class I have hope, not just for me, but for a brighter future that I did not see six weeks ago," said recent graduate from the Bridges class at Eagles Nest in Winfield, KS in the Cowley CourierTraveler, published September 23, 2017 .  Want to read more about the Eagle's Nest, Bridges, and GOALS collaboration in Winfield, Kansas? Click here to check out the article in the Cowley Courier Traveler.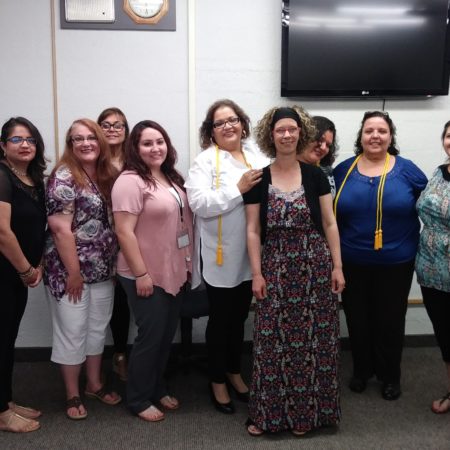 Liberal Partners 4 Success Graduation
Check out these videos from the Liberal P4s graduation in June!

[/video]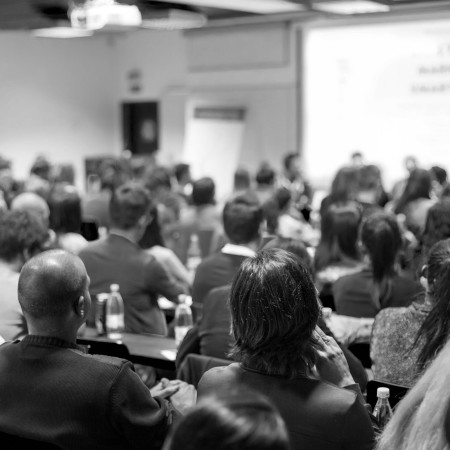 SE BRIDGES Class Shines!
Jamie has struggled with substance abuse and has been homeless for the last few years.  He recently enrolled in GOALS, attended the BRIDGES class where he graduated and begins employment next week. Jamie has plans to continue his education and find employment in a faith based organization.
When Daniel's wife was diagnosed with cancer and he lost his job because of budget cuts, his family was forced to live separately, where Daniel lives at a homeless shelter and his wife and kids in another. Daniel stated that he never thought he would be homeless for 6 months.  After enrolling in GOALS, Daniel attended the BRIDGES class and graduated and now has full-time work at a job g he loves. His long-term goal is for his family to be all together under the same roof and to have a vehicle.  He's one step closer.
Brad moved to Kansas because of a promising job opportunity.  After arriving he was laid off because of budget cuts.  Brad losing all hope, started to find himself lacking motivation and was unable to move forward in life.  New to southeast Kansas, he had no idea how to navigate his way to find employment.  After enrolling in GOALS, he attended the BRIDGES class and little by little gained his hope and confidence back.  Two weeks before graduation he found employment.  Brads long term goal is to continue his education and in the next two years be an elementary school teacher.
Chris struggled to obtain employment because He lacked confidence and job seeking skills.  Since going through the BRIDGES class, he is more confident in his job search, interviews, and has promising job opportunities as he is in conversation with an employer.   Chris's long term goal is to work in construction. The GOALS program has impacted Chris in such a way that his son is interested in enrolling in the program.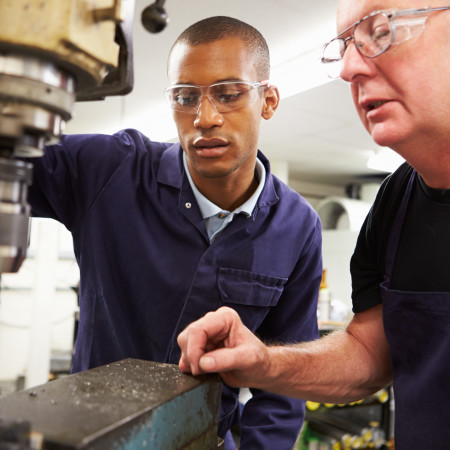 SC Partners 4 Success
As featured in the April 27, 2017 Andover Leader: Butler Program Results In Changed Outlooks "Stacey (last name withheld), 36, felt alone. She recently lost her mother and brother and was in a rut. That's when she heard about Partners 4 Success.  "I needed a change," Stacey said. "The struggle was very real. But everyday got better and better."  Burton is one of nine students who recently graduated from Partners 4 Success, a job skills course sponsored by the Kansas Department for Children and Families, Episcopal Social Services and Butler Community College Adult Education [coordinated and funded by GOALS]. Each class meets for 200 hours over a six-week span. Students are taught basic math, resume writing, success skills, self-sufficiency and interviewing techniques.  "I was literally at the end of my rope," Shawn, 50, a graduate of the program said. "This program encouraged us to be the David against Goliath. We were constantly drilled and groomed for success." McQueen has decided to further his education. Next fall, he plans to enroll in Butler and major in journalism. Samantha Cunningham, the Human Resources Director for Lubrication Engineers, just hired a student from the graduating class of the current six-week course. Cunningham, who volunteers at each Partner 4 Success course, holds mock interviews so the students learn first-hand how to maintain eye contact, dress appropriately and answer interview questions.  She also mentors one student in each six-week session.  "We are changing their perspective on what business is and that they are really valued," Cunningham said. "The class brings a change in your personal values and your outlook on life." Other partner organizations include: Starkey, The Arnold Group, Ketch, Old Town Barber College, Insights-Career Consulting, Martin Interconnect Services, SAFE Project, Center Industries, WIBA and Right Recruiting.  Each student experiences a sense of accomplishment after completing the course. Many learn how to cope with a crisis, as well as manage personal finances and take responsibility. Twanetta, 33, said her four children inspired her to finish the course.  "I am teaching them to never give up," Evans said. Students come from different backgrounds. All of the students want to advance their career. Some want to continue to work; others want to head back to school. All of the nine students in the latest class said that this course has taught them to succeed in the workforce.  Butler's adult education program provides classes designed to help individuals strengthen their educational, technological, and workplace skills.  These skills can open the door to new possibilities through opportunities to prepare for and attend college, increased financial security through better employment, and the opportunity to earn a Kansas State High School Diploma…"We have watched dozens of our graduates become successful in the workplace," said Sherry Watkins, Adult Education Director. "By working in this close-knit, supportive setting, our students become well-equipped for succeeding in employment at family sustaining wages."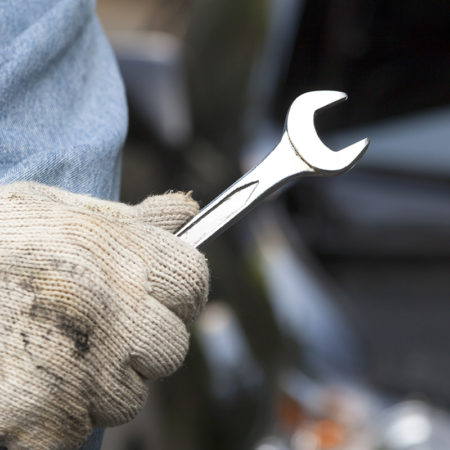 Wichita's Homeless Outreach Team
Sam had been homeless for at least two years in the Wichita area and came to GOALS as a referral from the Wichita HOT Team (Homeless Outreach Team).  He came to Kansas following a friend and wanted to settle down here, but that relationship didn't last and he didn't have enough money to move back to Texas so he stayed.  Having no stable structure and lacking resources he was unsuccessful this entire time securing employment.  Unfortunately lack of transportation caused Sam to have specific guidelines for employment that made finding work that much more difficult.  Sam has worked diligently with Dennis, his Kansas Certified Peer Mentor (KCPM) but still could not overcome his roadblocks to become employed.  Utilizing multiple resources, Sam received assistance with creating a resume, obtaining housing, and he met people who held him accountable as well as encouraged him to remain positive while engaging with community partners.
He came to Janna, GOALS Career Navigator, for his first assessment on January 4, 2017.  During Sam's first assessment he stated that he had worked in the prison system in Texas years ago and also worked as a foreman on a farm in Texas where he was in charge of the animals and farm equipment.  Sam was very organized, he maintained a list of companies where he had applied, he was persistent and always followed up on suggestions.  There were a couple of times Sam thought he was hired, but then received the same story, "sorry, we have filled that position, or thanks for applying, we will be in touch with you soon".  Sam felt that he was running out of time and was becoming a little discouraged.  Janna encouraged Sam to participate in a two-week training program at Martin Training Solutions where he would receive on the job training and learn new skills.  Sam reported daily to his career navigator, each time stating that he went training, liked the people he was working with, and things appeared to be going well, but he was concerned as he needed to have some income.  This feedback continued for the entire two weeks until Sam called he reported he was offered a position at Martin Training Solutions. Sam stated, "I am so grateful, this is the perfect place for me, I like the job and they like me".  Sam is embarking on a new chapter of life, he will receive retention services and he is happy.
This is what Dennis from KCPM said about Sam and the GOALS program, "I just wanted to let everyone know the good news that I got this morning. As of this morning Sam is a full-time employee of Martin Interconnect Services and he starts work today there on 2nd shift. Sam said that he really enjoys the work so he thinks it will be a great job for him with a low stress level. He got this job through the DCF GOALS program which seems to be a good program that is up and coming as a resource. I am SUPER HAPPY for Sam for it has been a challenge for him to find employment. Again thanks all your help!!"
The South Central GOALS team has worked very closely with the HOT Team to take referrals and work with the homeless population and Officer Nate Schwiethale who has been with the HOT team since its inception four years ago said this: I wanted to thank you for getting Sam into the GOALS program. He has gone about one to two years without work and you're program is the first to get him back to work."
The Wichita office is very blessed to have such great community partners and resources are also blessed to have such a great team of Career Navigators, including Janna.  Our goal is employment, and we are very proud of Sam and the effort he put forth to gain a job that we hope will keep for some time to come.