GOALS is…
a new 3-year pilot project of the Kansas Department for Children and Families designed to set eligible Kansans on a path to successful careers that pay living wages, offer advancement opportunities, and enhance their sense of value in themselves, their families and communities.
GOALS is…
funded by the U.S. Department of Agriculture (USDA) as one of 10 projects in the U.S. designed to develop and test innovative employment and training strategies for food assistance recipients. GOALS builds on employment successes in Kansas that have gained national attention.
This pilot project will…
enroll 4,000 food assistance recipients in 36 counties across two urban and two rural areas (northeast, south central, southeast, and southwest Kansas) over three years. Half the participants will receive GOALS services, and the other half, regular Employment & Training services (where available) in order to compare outcomes through a comprehensive evaluation process.
GOALS services will be individualized to each participant's needs, with a Career Navigator providing guidance and support through four service phases–Stabilize, Train, Place and Sustain. On average, GOALS participants will complete the phases over a six-month period.
Our Partners
GOALS partners with employers, educators, economic developers and social service providers to make a difference in people's lives and reshape employment and training services.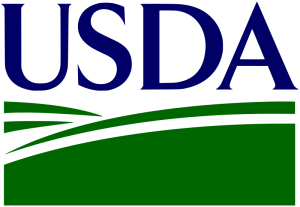 This project has been funded with Federal funds from the U.S. Department of Agriculture. The contents of this publication do not necessarily reflect the view or policies of the U.S. Department of Agriculture, nor does mention of trade names, commercial products, or organizations imply endorsement by the U.S. Government.
In accordance with Federal law and U.S. Department of Agriculture policy, this institution is prohibited from discriminating on the basis of race, color national origin, sex, age, or disability. To file a complaint of discrimination, write USDA, Director, Office of Civil Rights; Room, 326-W, Whitten Building, 1400 Independence Avenue, SW, Washington, DC 20250-9410 or call (202) 720-5964 (voice and TDD). USDA is an equal opportunity provider and employer."